With the recent advancements in technology, more and more people are turning to virtual assistants when they are faced with questions that arise throughout their day. From "What's the weather on Thursday?" to "When does the library close?" to "Is Dwayne 'The Rock' Johnson dating anyone?" voice search allows users to easily get the answers they need without ever touching a device. Today we'll look at how to best optimize your site to rank for voice search queries.
1. Make It Fast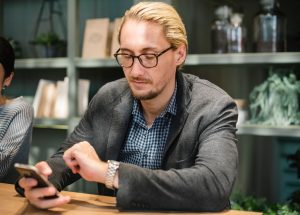 When asking your virtual assistant a question, you don't want to wait around for 10 seconds for an answer. You'd like your answer as soon as you ask it. Virtual assistants are designed to respond quickly. If your website takes a long time to load, chances are it won't be used to provide answers to voice searchers.
Site ranking (which in Google is determined by mobile-first indexing and page speed, among other things) plays a key role in voice search results. "Approximately 75% of voice search results rank in the top 3 for that query" (Backlinko, 2018). Ensure your site loads quickly to help its search rankings. A few ways to do this include compressing images, using a content delivery network (CDN), leveraging browser caching, cleaning up code, and reducing redirects.
2. Keep Your Language Simple
Voice search results are unique in that the responses are auditory. This being so, when optimizing for voice search, content can't contain information listeners need to visually see in order to comprehend. In addition, language needs to be easily understandable so users don't need to perform additional searches of vocabulary and terminology to make sense of the answer. The typical voice search result is written at a 9th-grade reading level, so write accordingly.
On average, voice search results are 29 words in length and pulled from long-form content that averages 2,312 words (Backlinko, 2018). Think of writing content that answers multiple queries on one page, incorporating long tail keywords as you go. FAQ pages are often chosen as voice search results and can also be a point of focus in your voice search SEO strategy.
3. Aim for the Mighty Featured Snippet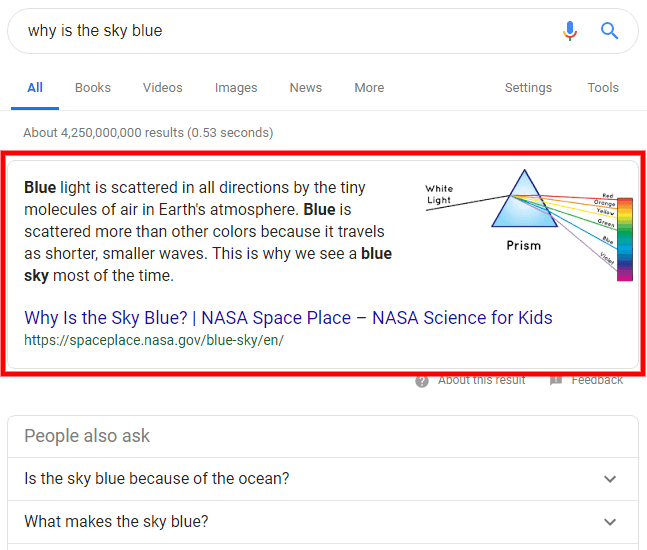 A featured snippet (also known as position zero) is a boxed search result that is featured above the rest of the regular search listings on the search engine results page. When a user asks a question, it gives a summary of the answer from a webpage. A high percentage of voice search results come from featured snippets, and Google has even mentioned it's good for those searching by voice, so it's important to optimize for them. To do this:
Answer Questions- Write out questions using H2 tags, providing written answers underneath. (Remember to aim for answers that are around 29 words in length.)
Make It Easy to Read- As mentioned in the last tip, content should be easy to read/understand. When appropriate, use lists, bullet points, and step by step instructions in your answer.
Use Good SEO Tactics- Over 99% of Google's featured snippets come from webpages that already rank in the top 10, so having a solid SEO strategy in place is a must (Ahrefs, 2017). Stay relevant by adding fresh content on a regular basis.
4. Focus on Local Searches
Nearly 50% of voice search users make searches for local businesses daily (BrightLocal, 2018). Increase your chances of getting chosen for local voice search results by creating/claiming your Google My Business listing and including information like your business's address, phone number, and hours on your website in crawlable HTML. Being a regular resource for local content also helps your site's chances of being chosen for local voice search results.
As technology evolves, it's important to update your site along with it. Optimizing your website for voice search will help your business stay relevant as the popularity of virtual assistants continues to grow.