Powered by WordPress
Vartuoso sites are built on WordPress, the software powering over 26% of the Internet. WordPress is open source and in constant development, making it one of the most powerful content management tools for modern websites.
Mobile Ready
Responsive design is now the industry standard. It means that pages and content resize based on the size of the viewer's screen. If your site isn't responsive, you're missing a chance to communicate with a large percentage of your audience.
SEO Tools
If your customers can't find you, then you might as well not exist. Vartuoso sites come packaged to create lead-generating websites. We have some of the leading tools for SEO and even help get them configured!
Secure Hosting
We maintain our own custom server architecture built specifically for WordPress to maximize speed, security, and reliability. No need to worry about plugin or software updates – all of your data is backed up daily.
Content Management
In the old days if you wanted to edit a line of text or update a price, you either had to break into your site's code or contact your development agency. Not anymore! If you can edit a PowerPoint presentation, you can edit your website.
24/7 Support
24/7 support from a Maine web design agency with a great customer service track record. We have been developing websites since 1999 and have a team of WordPress experts to handle all potential problems.
100% Satisfaction Guarantee
We stand by our product. If you aren't satisfied with the final website, we'll give you your money back. It's that simple.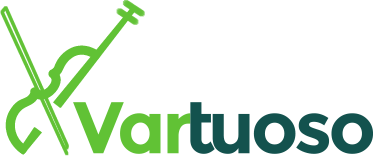 Ready for your business website to work for you?
We'd love to help you reach online goals!