Questions?
We have answers.
Frequently Asked Questions
The Vartuoso team often receives questions about Maine web hosting, maintenance, features, project turnaround, WordPress functionality, and other Vartuoso services. Below are some of the most frequently asked questions.
Have a question that is not answered here? We're happy to help! Contact us now.
How long does it take to setup a site?
Site creation time can vary depending on a number of factors. Once a proposal is approved, we work hard to get your site turned around as quickly as possible. New sites typically take between a few weeks and a month to get up and running.
Can I migrate the current content on my website now?
Absolutely. This is one of the easiest ways to save yourself time and effort on a new project. If you have an existing site, we'll discuss with you which pages and content you'd like to migrate. Once the new site is set up you easily make edits to text and images.
Will I have access to support if I need it?
Once your new website is live you will have access to our support staff 24/7. All calls are answered by our team of web developers, so you'll never have to wonder who's on the other end of the line.
Support requests are 100% free, while requests for changes and additions are billed on an hourly basis.
Can I buy a new domain through Vartuoso?
While we do not supply or host new domains or URLs, we'd be happy to point you in the right direction.
Can you host my Email too?
No, we do not handle Email account setup or management. We recommend
Google
,
Office 365
and
Zoho
to host and manage your Email accounts under your domain.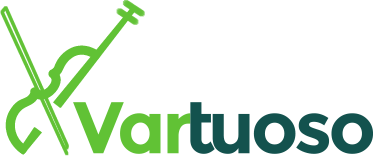 Ready for your business website to work for you?
We'd love to help you reach online goals!